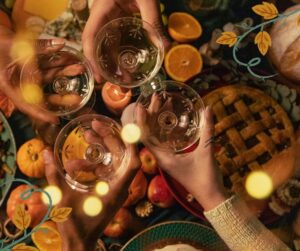 Think of me as your safety turkey. Wait, let me rethink that.
In the meantime, let me share some of the safety tips I have learned from helping injured people over my many years of Thanksgiving.
First, if you are traveling out of Alabama, make sure your car is in tip-top shape. Tip-top is a technical term, meaning the condition your father or mother would approve.
Next, when traveling on a long trip, stop and rest. I don't know why, but Southerners feel we have to set an endurance record going to grandma's house. A tired driver means sloppy driving and a greater chance of a wreck.
Tell some people that you trust where you are going and when you should get there. With the technology built into some cars and most all cell phones, you can be found if trouble develops. BUT someone must alert the authorities.
Don't put frozen meat into a boiling tank of oil. See last year's turkey frying advice. I can almost guarantee that someone from around here will explode a turkey, sending that bird flying like it never did in life and putting the entire neighborhood in danger.
Lastly, protect your property by not advertising that you are out of town on every type of social media you can find. You might as well hang a sign stating, "Come Take What You Want." Now, when you get back, you can post all about your great holiday.
One more thing – take a moment to be thankful. Bad things happen to everyone sometimes, but South Alabama is a great place to live, and there is no other country I would want to call home. If you feel inclined, say a little prayer of thanks also.
Happy Thanksgiving, everyone. Stay safe.
If you suffer from an accident – car, boat, on-the-job, slip and fall, nursing home abuse, etc. – you can talk to us at the Law Firm of Eiland and Ritchie (251) 666-1212. Remember that it is free. We want to help you.
Join us on Sunday night for a shortened NBC 15 LawCall show here in Mobile. We are taking a break during football season but will return to our 30-minute show in January. All this fall, we have been putting aside a few extra hours on Monday mornings to answer any of your legal questions. Just call our office.
Allen Ritchie