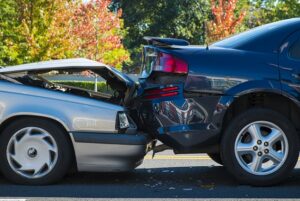 You could lose thousands of dollars after an accident. Why? You undervalued your car.
Here is the sad truth. If your vehicle is damaged after an accident, it is worth less money. You may think that fixing it is enough, but when you go to sell it, you will see much lower offers. Would you pay the same for a wrecked and a never-wrecked vehicle? No.
As accident lawyers, we know that you need to be compensated for this loss. So, let me explain diminished value.
Your car or truck is worth one price just seconds before the accident and another just seconds after. Setting that value can be tricky, but the result can mean a good chunk of change in your pocket. Here is an example: say your vehicle is worth $50,000. Just a 10% drop is $5,000. That's cash you need replaced by the insurance company.
Generally, you have two years to claim this value. That is the statute of limitations in Alabama. But there is a restriction: the other driver must be 100% at fault for the diminished value payout to apply.
It can get complicated. If the insurance company is playing hardball, we have to hire appraisal experts that the court recognizes as, well, experts. Having your local mechanic or someone from the dealership give you a value won't do.
For many people, a car or truck is one of the major assets they possess. Don't give up that value without a fight.
If you suffer from an accident – car, boat, on-the-job, slip and fall, nursing home abuse, etc. – you can talk to us at the Law Firm of Eiland and Ritchie (251) 666-1212. Remember that it is free. We want to help you.
Join us on Sunday night for a shortened NBC 15 LawCall show here in Mobile. We are taking a break during football season but will return to our 30-minute show in January. All this fall, we are putting aside a few extra hours Monday mornings to answer any of your legal questions. Just call our office.
Allen Ritchie