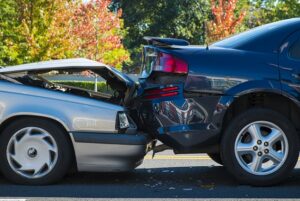 If you are hurt while riding in an Uber, who pays? It seems like Uber would, but that is not always the case. Uber has been known to fight claims from passengers even though the company holds a $1,000,000 policy meant to protect riders.
The major problem that I see is if the driver's Uber app is not on when the accident occurs. In this case, you must rely on the driver's individual coverage. Though Uber does require each driver to maintain the state minimums, that is not much money, especially if you are seriously injured.
Plus, in our state, you cannot collect anything if you are even 1% responsible for your injuries. So, the insurance company might argue that you did not have on your seatbelt, or you were distracting the driver, or just about anything else, so they do not have to pay.
Now, if you plan to collect on the million dollar policy, be aware that it only applies to passengers (that means that you and the riders in the other car), the driver of the other vehicle, and pedestrians. It does not cover the Uber driver. However, the driver can try to collect from the person who hit them.
Complicated? You bet. With the million dollar policy, your insurance, the driver's insurance, and the insurance of the people in the other car, it gets confusing. You can see why you need a skilled rideshare injury attorney.
My experience is that few companies pay without a fight.
If you suffer from an accident – car, boat, on-the-job, slip and fall, nursing home abuse, etc. – you can talk to us at the Law Firm of Eiland and Ritchie (251) 666-1212. Remember that it is free. We want to help you.
Join us on Sunday night for a shortened NBC 15 LawCall show here in Mobile. We are taking a break during football season but will return to our 30-minute show in January. All this fall, we are putting aside a few extra hours Monday mornings to answer any of your legal questions. Just call our office.
Alabama Personal Injury Lawyer