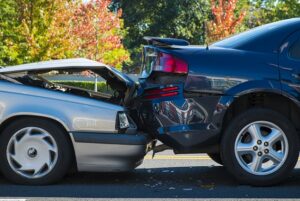 What is the number one question I get? Not surprisingly, it is "What is my case worth?" This is not because of greed but rather because injured people need money to care for their families and to get better.
The soft answer to the question is – It depends. The real answer is – It depends.
Generally, you will collect based on the severity of your injuries. The reason is simple. The more injured you are, the more money you need.
Here are some things you may collect:
Medical bills
Lost wages
Pain and suffering
Property damage
Physical and mental therapy
Emotional distress
Future lost income
Mental anguish
Inability to perform tasks
Loss of companionship
Loss of quality of life
Generally, you are collecting on the insurance of the person who hit you. But remember, this may be quite low. Alabama only requires drivers to carry bodily injury liability of $25,000 per person and $50,000 per accident. Plus, they are required to carry property damage liability of $25,000 per person. This is why I strongly recommend you carry your own uninsured/underinsured motorist coverage.
Let me give you a few other tips I have learned in my many years of experience. You can sometimes combine your home insurance with auto insurance and occasionally use the insurance on other vehicles to help pay your bills. That is why you need a lawyer experienced in auto accidents to examine your case.
Two other things. First, at a law firm like ours, there is never a penny out of your pocket. Legal costs are taken out of what we can collect. Second, never give a recorded statement until you have spoken with a lawyer. In my experience, those are meant to hurt you, not help you.
If you suffer from any personal injury accident – car, boat, on-the-job, slip and fall, nursing home abuse, etc. – you can talk to us at the Law Firm of Eiland and Ritchie (251) 666-1212. Remember that it is free. We want to help you get back on your feet.
Plus, join us on NBC 15 LawCall here in Mobile every Sunday night at 10:30, right after the news. We'll have some legal information you can use. Plus, we specifically set aside a few hours on Monday morning to answer any questions you may have in real-time. Just call our office.
Alabama Personal Injury Lawyer