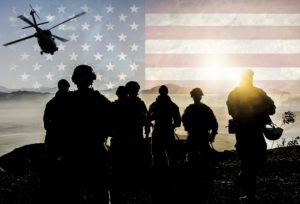 Were you injured at Camp Lejeune? Don't wait to speak with a lawyer. You only have a limited amount of time to collect.
I cannot tell you why people are waiting, but they are. A recent Bloomberg article estimates there are 500,000 potential victims. But, as of the first of the month, only 15,000 people have filed for the government money.
Here is generally how it works. We file for your benefits with the Navy; it has 6 months to respond. If the government doesn't give you the money, we can (and we do) file a lawsuit. This way, a federal judge will decide. Here is the real problem: Congress has set aside only so much money. I strongly suggest you grab yours while you can. Then there is a second concern. The law authorizing the money states that if you don't file your lawsuit before Aug. 10, 2024, you can never sue to claim that cash.
It bewilders me that people are not taking action. Talking to a lawyer about your injury at Camp Lejeune is free (at least it is with us). So, talk to someone.
Here are the facts about the Camp Lejeune tragedy. Water contamination at the Marine base in Jacksonville, N.C., has been going on for decades. People bathed in it, drank it, cooked with it, and so much more. If you were at the camp and developed any form of cancer or other catastrophic illnesses, including having a stillborn or disabled child, it was probably from the water. Here is another amazing thing — the federal government has admitted it is responsible and set aside more than 6 billion dollars to settle claims.
I have been a long-time supporter of military personnel and their families. I think you deserve compensation for the danger our country put you through.
Remember, having a local attorney represent you will not cost you one penny more than hiring some out-of-state group. Plus, we live in Mobile and here on the Gulf Coast and can meet with you face-to-face.
If you are suffering from your time at Camp Lejeune or any other personal injury, you can talk to us at the Law Firm of Eiland and Ritchie (251) 666-1212 for free. We want to help you get back on your feet.
Also, join us for NBC 15 LawCall, our legal call-in TV show, here in Mobile every Sunday night at 10:30, right after the news. We will take your calls live.
Allen Ritchie